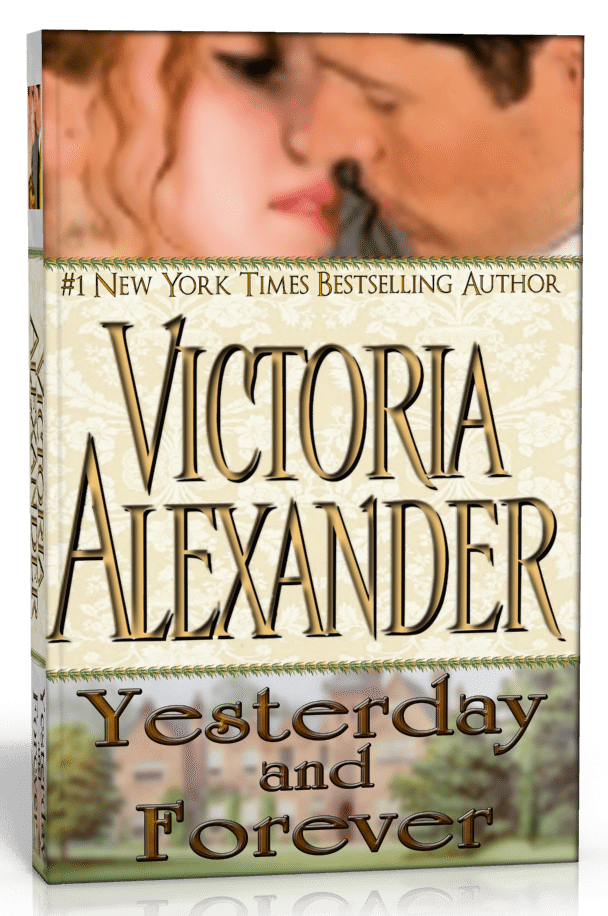 Yesterday & Forever
A time travel classic is back.
Now available in e-book and Japanese
An innocent trip to London leads to a voyage through time…will it lead to a 'forever after' love?
Searching for her life's direction, artist Maggie Masterson takes a trip to England, where a seemingly ordinary carriage ride on a foggy night leads to an extraordinary destination–Regency London of Jane Austen, in all its splendor!
Aristocratic Adam Coleridge is too busy trying to find a husband for his rebellious sister to spend time on his own love life…until Fate drops a dazed Maggie at his feet; and he discovers the woman who at first seems a nightmare may just be the woman of his dreams.
But can they battle time itself to spend forever . . . together?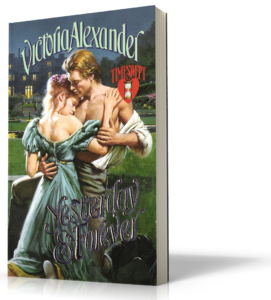 1st edition, 1995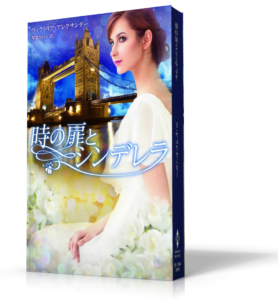 Japanese edition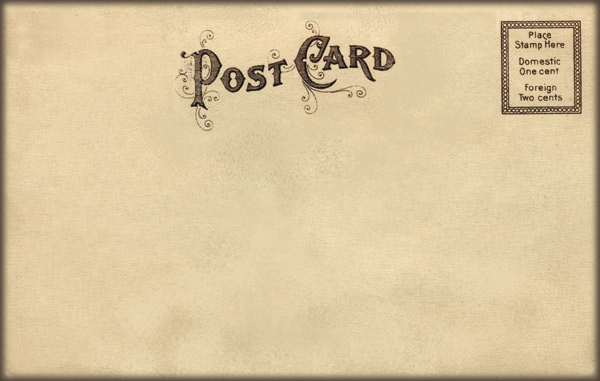 Copyright © 2017 Victoria Alexander. All Rights Reserved.